Gemstones may be cut in a variety of shapes to fit a jewelry design or setting. The most common/standard shapes are shown in the diagrams below. Keep in mind, however, that a good faceter can cut almost any shape to match the buyer or designer's concept.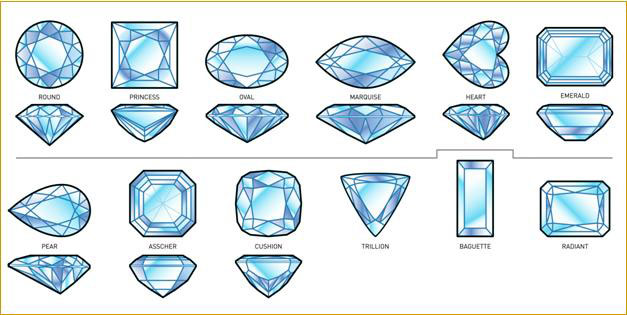 Feel free to Contact Us with questions about gemstone shapes.
See our section on Custom Cutting.